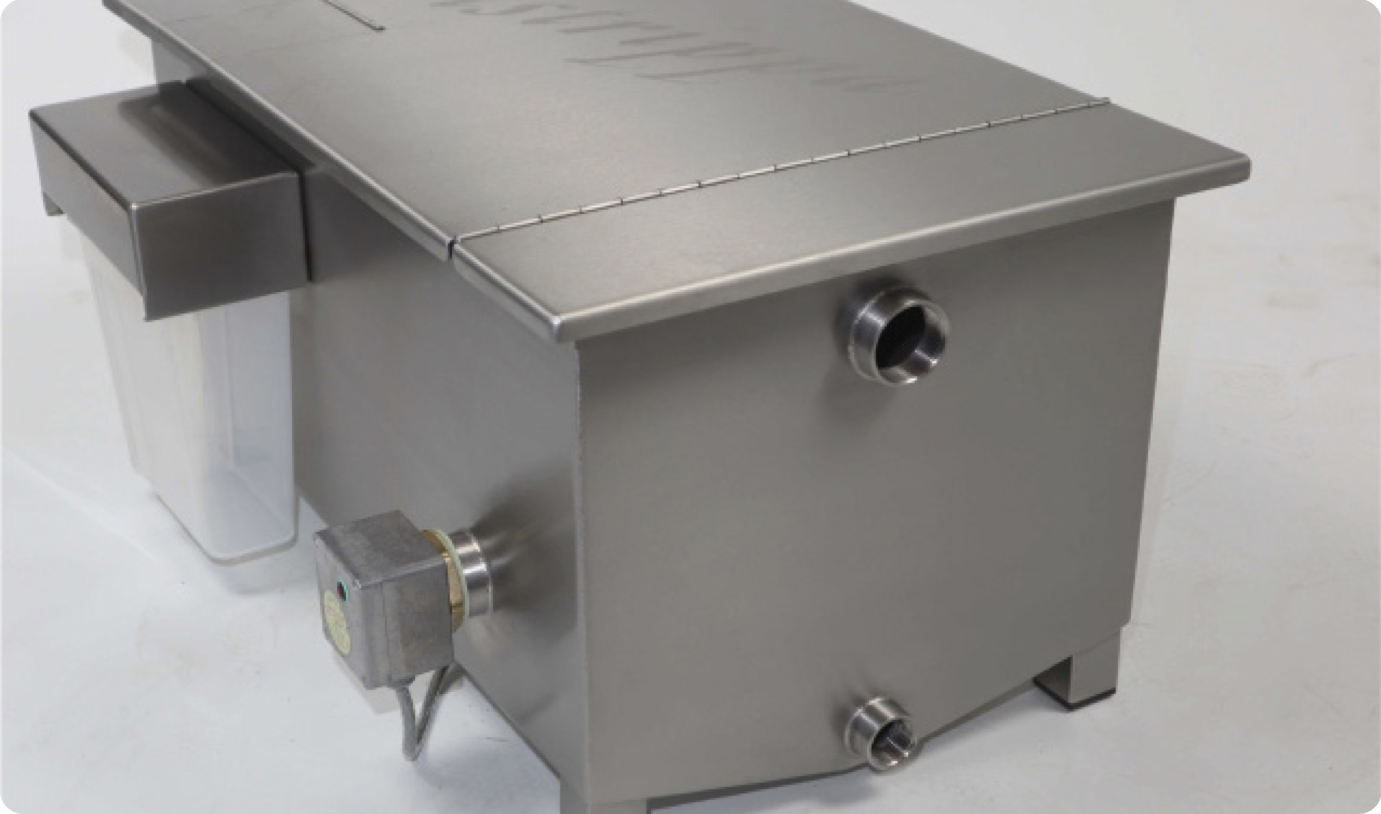 Over 30,000 Units Sold
For over 20 years the FatstrippaTM Range of Grease Removal Units has been trusted by Restaurant, Catering, and Water companies to solve the problem of Fat, Oil, and Grease (FOG's) contamination of their waste water.
About FatstrippaTM
Removes FOG's to less than 35 Parts Per Million
Eliminates need for secondary treatment with chemicals and enzymes
Easy to maintain
Recovered FOG's have less than 3% water content
No moving parts or circuit boards
Easily retro-fitted into existing kitchens
Range of sizes to suit all kitchen needs from 0.5 Litres Per Second to 6.5 Litres Per Second
Range of specialist variations, e.g. bakery
30,000 units sold
Designed in conjunction with Water Boards and Restaurant Operators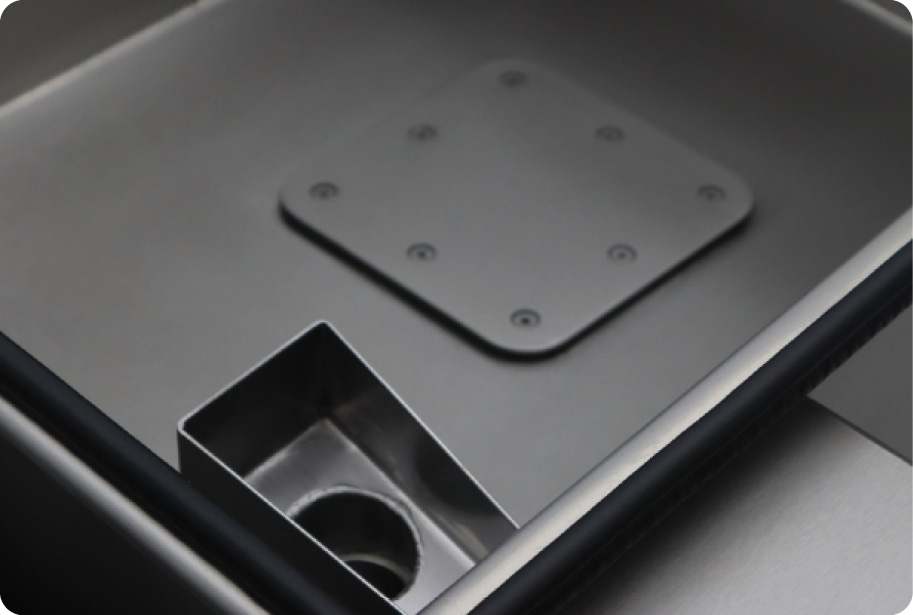 Uncompromised design and quality
FatstrippaTM was designed from the beginning with ease and simplicity of use in mind without compromising its market leading performance. Working with water authorities, restaurant operators and chefs the unit was designed to be easy to clean, maintain and operate and robust enough to last in any kitchen environment.
Constructed of Premium Quality 3 mm 304 Grade Stainless Steel
High Quality Neoprene Seals
Designed for easy cleaning and maintenance
10 Year Construction Warranty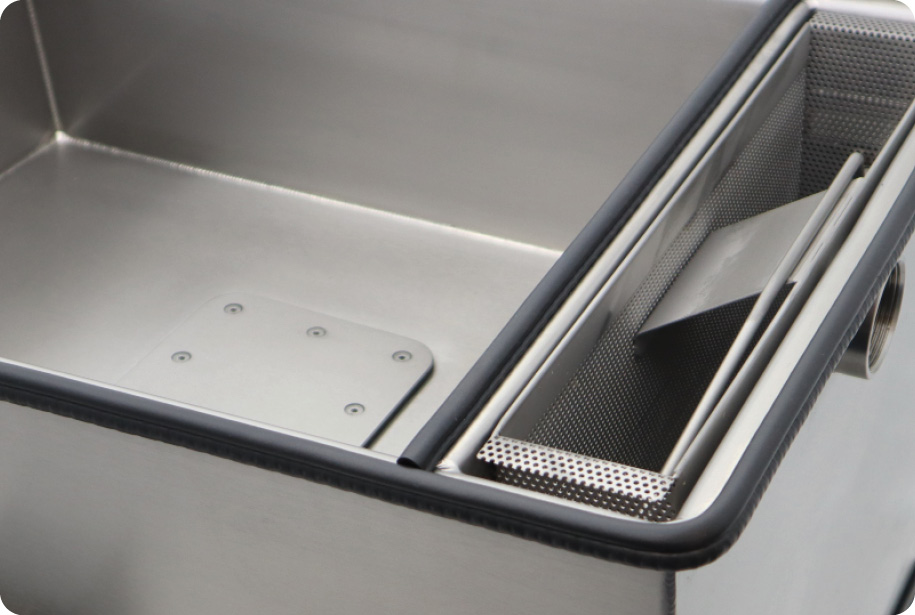 Compliance
FatstrippaTM performance exceeds all current Building Codes and Regulations and Water Authority Requirements without use of chemicals or enzymes.
Building Regulations BS.EN 1825:2004 & BS:EN 1825:2002
Water Industry Act 1991
Environmental Protection Act 1990 — Food Safety & Hygiene Regulations 2013 & European Regulation (EC) No. 852/2004*
Standard PDI-G101
Environmental Protection Act 1990